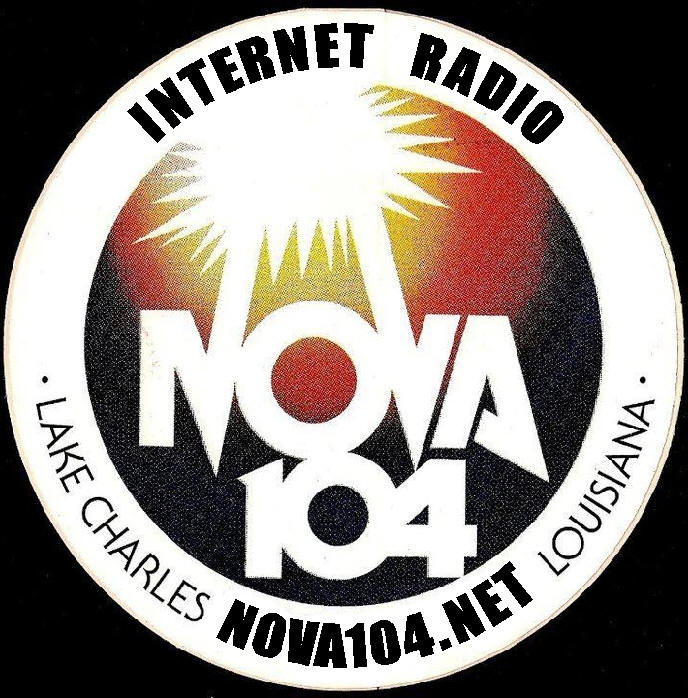 You are visitor #
to the Internet's Album Station.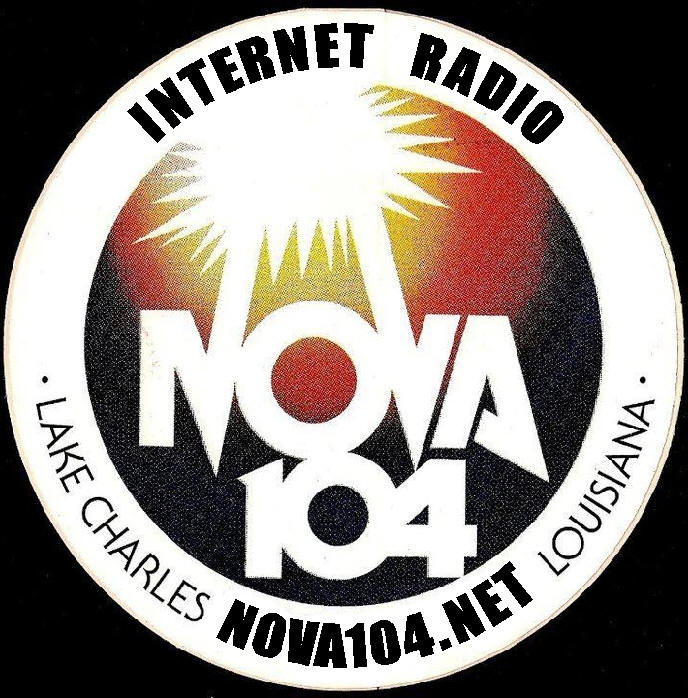 Welcome to the Internet's Album Station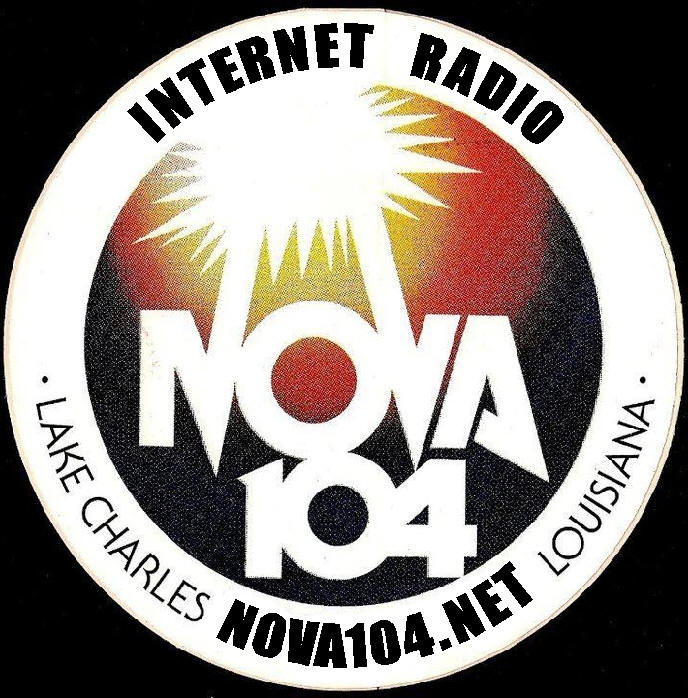 NOVA 104 is on indefinite hiatus from KBYS
but will be posting new shows here on our website.
When new shows are posted we will notify everyone on our Nova 104 Facebook page. (Please "LIKE" Our page)
powered by Spreaker.com (download the app today!)
Send us FEEDBACK, requests or questions by clicking this link>>> feedback@nova104.net
The current episode pops up first...
You can listen online or download any or all the episodes from each show and listen to them at your leisure.
The menu for the other episodes is below each player..
This is the player for the Nova 104 Shows
This is our bumper sticker...
click on it to see a larger photo.

Nova 104 was an AOR (Album Oriented Radio) FM station that broadcast out of the 6th floor of the Pioneer Building in downtown Lake Charles, Louisiana from 1976 to 1981. The call letters were KGRA and it was located on the dial at 103.7.
The Air Personalities were laid back and informative. The music was centered around album cuts by a variety of artists from Ambrosia to Zappa including Progressive Country (Jerry Jeff Walker, Rusty Weir, Marshall Tucker, etc), Folk (Bob Dylan, Arlo Guthrie, Steve Forbert, Joan Baez, etc), Progressive Rock (Emerson, Lake & Palmer, Yes, Horslips, Pink Floyd, etc.), and many, many more...too many to list here.
We are bringing this station back now via the internet and 88.3 FM KBYS Lake Charles and www.kbys.fm. Please feel free to make requests and please tell your friends.
Listen to "Nova 104 Internet Radio" on Spreaker.
This is the player for the Nova 104 Rock and Roll Shows
Listen to "Nova 104 Rock 'N' Roll Show" on Spreaker.
Click here to LIKE us on Facebook>>>